Vision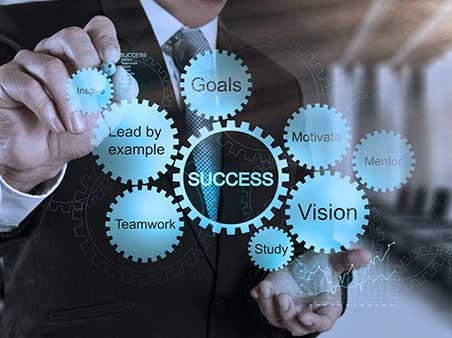 At Sharptech, our vision is to be growth oriented, people centric & innovative IT solutions company that provides clients with all the ingredients to ensure a path of growth supported by cutting edge end-to-end solutions in all platforms of digital media.
Our focused group of digital media specialists are geared to provide 24X7 support. We are acutely aware that all the clients are different and every customer needs a dedicated approach. It enables us to provide value added, unique solutions that meets diversified needs. While many companies have a singular approach, we understand the need for client differentiation and let the result speak for it-self.
We clearly understand needs of our customers, coupled with a studied insight into the unfolding horizon of our Industry. This allows us to plan and configure our solution that ensures your business moves forward on a cost effective platform. Our formula for your success is simply providing innovative technology solutions that delivers measureable results for you and builds a sustainable and meaningful relationship for us.
Mission
Since inception, SharpTech has been primarily associated to bring affordable technology solutions to different sectors of the commercial community. We are committed to provide the best in consulting, design, development, maintenance and hosting. Our mission is to provide complete solutions in a cost effective manner.
Delivering quality solution at affordable prices is the only means to making our expertise serve a larger audience. With consistency and quality of service, we are always on the path of serving our valued customers towards making their business a success. We know their success provides us with a barometer of success and allows us to strive consistently towards continued excellence. At Sharptech, we always put high results in our agenda to translate our effort into your success.