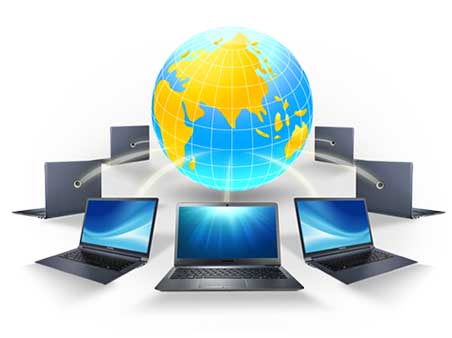 It is true that digitization has brought about major changes in the business arena. Present-day audience and customers look for organizations with strong, reliable, and notable digital presence. Quite inevitably, businesses require investing in portal development. An effective web portal will undoubtedly be the key to your success. Therefore, web portal development and creation seems to be of paramount significance for every digital firm today. If you are one of those key players in the virtual world, a unique and intuitive web portal will be all that you wish for. It's here that we at Sharptech will render the most useful assistance.
Introducing the most reliable partners
At Sharptech, we believe in the principle of 3I's which includes Innovation, Information, and Inspiration. As one of the pioneering web portal developers, we know the importance of these aspects and hence combine all of them to produce actionable results. What separates us from the rest of our contemporaries is our ingenuity. We ensure optimum satisfaction for clients and end-users, by offering them targeted services. The following aspects will compel you to build associations with us.
I. Profound expertise:
At Sharptech, we work in collaboration with highly efficient and expert portal developers. They have profound expertise to develop portals according to your specified configurations.
II. Round-the-clock service assistance:
Whether it's a configuration issue or a minor problem, our team of expert developers will always reach out to you in times of need.
The service segments
Whether you operate in the B2B arena, B2C business landscape, or with CRM solutions, Sharptech will offer the most efficient web portal development services. Our service segments include:
1. B2C portals:
Our highly skilled team of developers will create unique web portals, thus promoting successful buying and selling.
2. B2B portals:
We know that every business organization is different from the other. Therefore, we offer customized web development solutions to B2B business ventures.
3. CRM:
Our Customer Relationship Management services will help you sense the nerves of your target audience. We make sure that your clients reap the benefits of your web portal.
Get in touch with us today
As a reliable name in the web development arena, we at Sharptech will help you translate your dreams into reality thus creating engaging web portals for you.