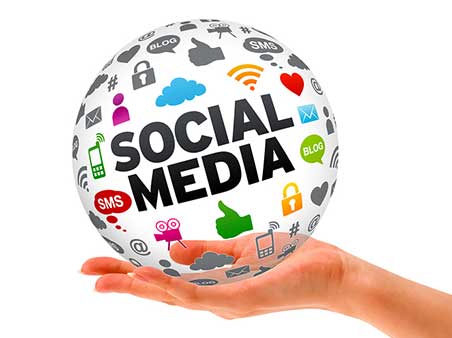 Proper customer engagement, effecting branding, and increased awareness are some of the prime requisites for a highly successful business marketing endeavor. Especially, when it comes to popularizing your online venture, there's nothing like social media marketing. Building a strong brand presence on leading social media platforms such as Facebook, Twitter, LinkedIn, and Google Plus will turn out to be beneficial in ways more than one. Your brand will earn global recognition thus fetching you potential consumers. Quite inevitably, that will translate into huge business revenues. However, effective social media marketing will be impossible without expert assistance, thus creating the need for competent and qualified marketers.
Meet the leaders
With a crystal clear understanding of various social media channels and client requirements, we at Sharptech will emerge as your highly reliable SMM service providers. Our team of SMM experts is our assets, as they are fully aware of the current market trends and latest algorithmic changes. Since Facebook has recorded a whopping 1.23 billion users in the first quarter of 2014, business owners are finding it quite essential to market their respective ventures in the social media channels.
Why choose Sharptech?
Sharptech prides on its capability of offering professional SMM services. We stand for ingenuity, dedication, and transparency. The following aspects will give you enough reasons to associate with us:
I. In depth knowledge: From Facebook and Twitter to LinkedIn and Pinterest, we possess a vivid idea of the algorithms for each of these sites. That helps us perform effective reputation management for our valuable clients.
II. Blogging and social networking: At Sharptech, we pride on our unique SMM marketing resources. From blog management and creation to video marketing, we extend complete support in all the social media segments.
III. Converging technologies: We have mastered the art of leveraging the Internet for creating excellent social media strategies. By incorporating them, we will take your brand to the peak of success.
Your highly reliable marketing partners
Being the leaders, we at Sharptech offer Social Media Optimization services along with SMM assistance. Our services will earn you a revered spot across numerous social media platforms, thus popularizing your brand to the tee.