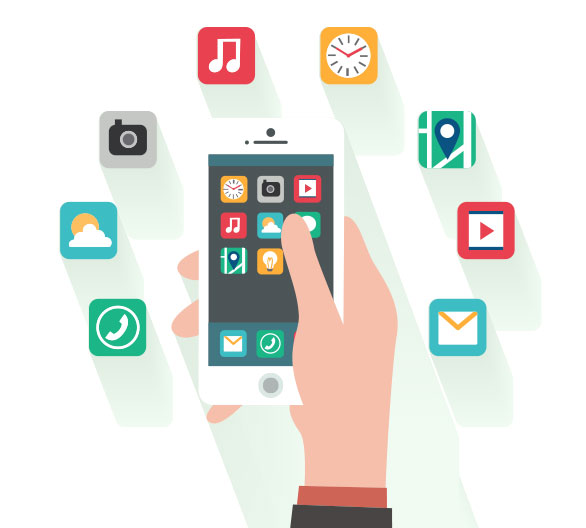 Since the discovery of the first handheld computers in the 1980's the recognition of this platform has increased significantly. Due to the advent of this category, palmtop devices & many cell phones have the capability to run user-installed software's. The mobile software was crafted to be operated on handheld computers, personal digital assistants, Smartphone's and cell phones.
Mobile app software's are a procedure by which software creates for low power handled devices such as mobile phones. Many Companies create mobile apps which are preinstalled in cell phone devices or are downloaded by many from numerous online portals or mobile software sites.
The word 'apps' is the shorter form of 'application' and usually means a standalone piece of software that operates a device. During the initial phase of the era of apps things were coming at a fairly slow pace and we have suddenly entered the era of app Explosion. Many mobile app development companies are bringing to the fore their product or area of expertise through introduction of innovative apps in a market where Smartphone's are the in thing.
Expertise: Our mobile app developers have the expertise to create and develop exciting mobile apps that are custom made only for your company. After all it is the age of apps and it has become a viable means to enticing new customers to download and try apps for various categories and use.
Clear Understanding: Our in depth involvement with the business of apps gives us an insight into exactly what your customers want. We have on offer our vast experience; a team of mobile app developers have a deep understanding of the technical aspects of the app industry.
Commitment to Perfection: We are committed to bringing absolute perfection in what we create for you. We are the leading mobile app development companies that are always consciously aware that apps allow your business reach to expand into the lowest strata of the society and allow a hitherto unavailable level of penetration.
With "apps" having become the next big thing, our group of mobile app developers is ready to translate your needs into a success story. That is something you can not only be proud of but revel in the thought that you relied on our expertise for your mission in critical need. Through the services provided by us to our respective customers, we have become renowned mobile app development Company in Mumbai.